.Road to success
Brand situation
The coronavirus pandemic caused a drop in interest in buying new cars.
Our Client, a local car dealer, facing diminished prospects had to convince clients to try out a new model of high-class car available in his dealership.
Goals
Generate maximum number of registrations

for a test drive
Challenges
How to encourage customers
to choose a specific, local car dealer

and convince them to book a test drive?
Solutions
Google Ads campaign
with static and

dynamic formats,

notably
non-skippable
YouTube

bumpers.
Used attribution models and users' activity monitoring allowed us to accurately determine effectiveness of each format and message in order to deliver
attractive
leads




which were

turned into

test drives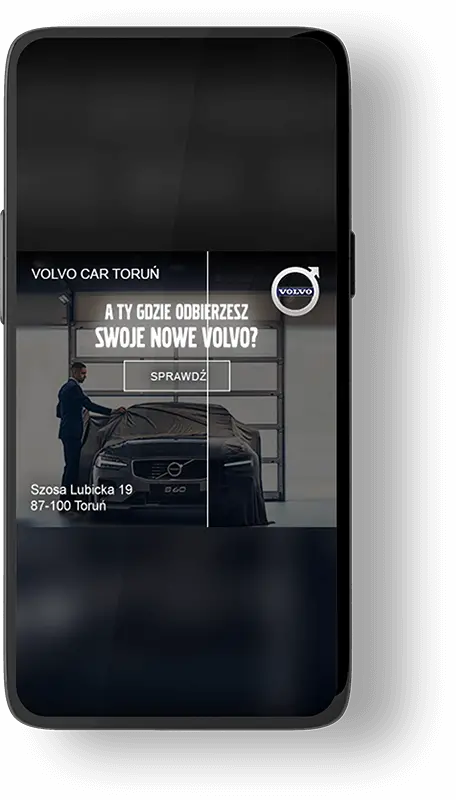 Effects
20%
average conversion increase
3 700
leads in the campaign*
*January 2020-May 2020
People
Izabela Galas, Adrianna Kubisiak, Katarzyna Żakieta, Anna Chmielińska, Jakub Bartosiak, Natan Jabłoński, Arkadiusz Śliwiński, Anna Kawecka